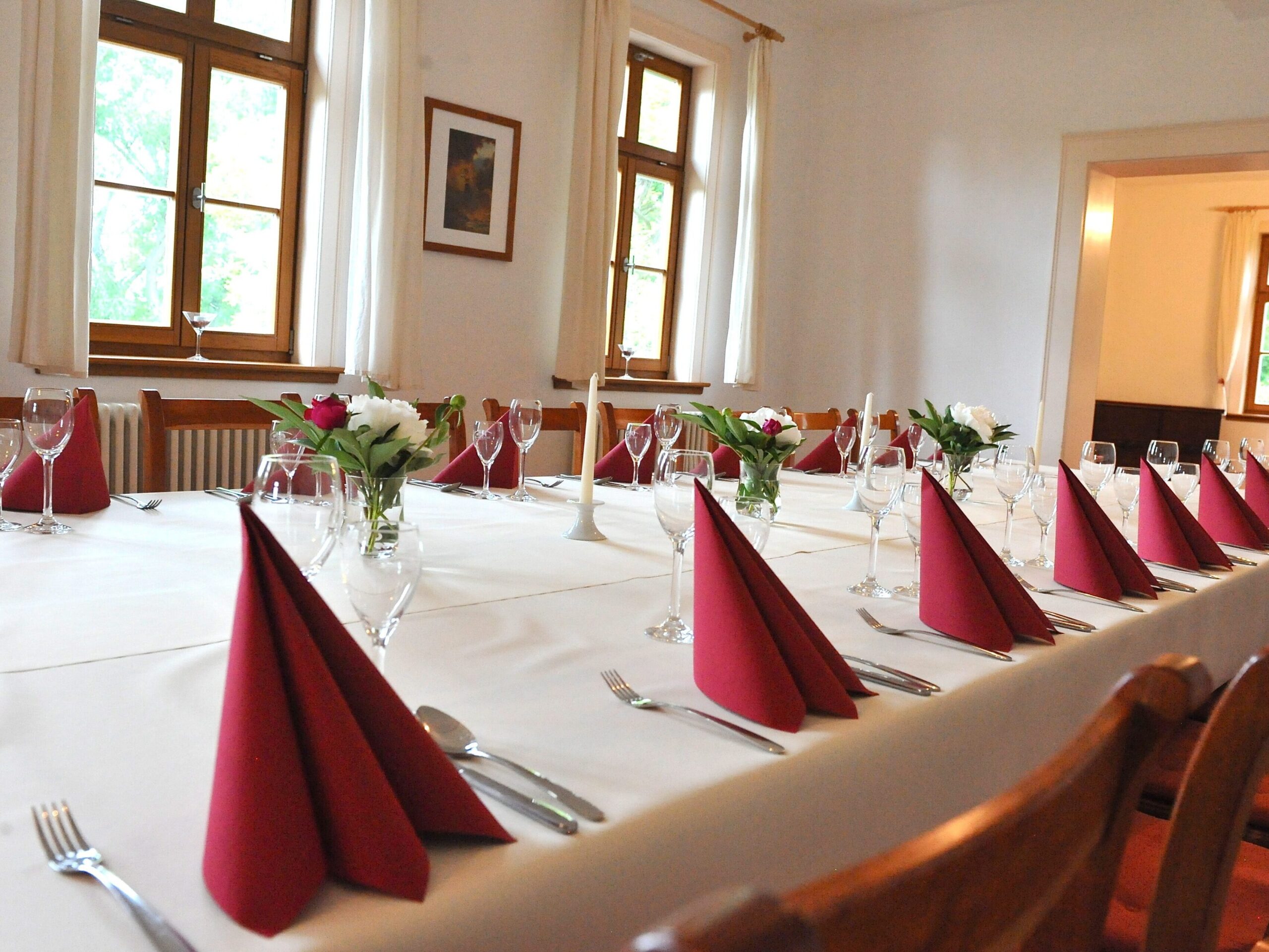 Celebrations at the Stiftsgut Wilhelmsglücksbrunn
up to 35 people
The right restaurant for your celebration
Celebrate your festivities at our monastery estate in the heart of Thuringia. No matter whether it is a family gathering or birthday party, we will support you in planning your celebration down to the last detail and will be there for you with all of our attention.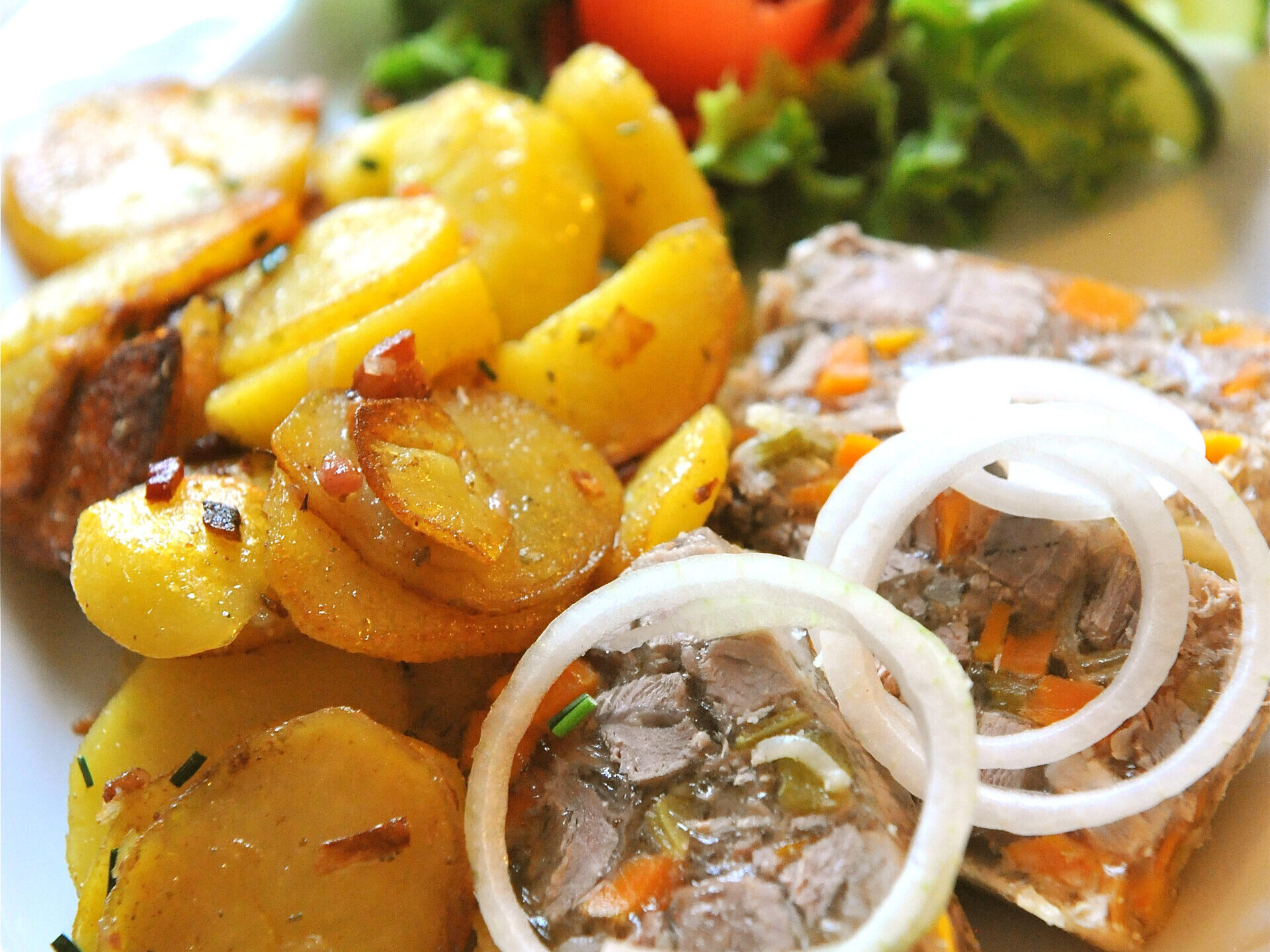 The right restaurant for your celebration
Choice of Á la carte food or bowl dishes with many farm products as well as homemade Thuringian cakes and pies are waiting for you for your celebration. Come by and let us spoil you!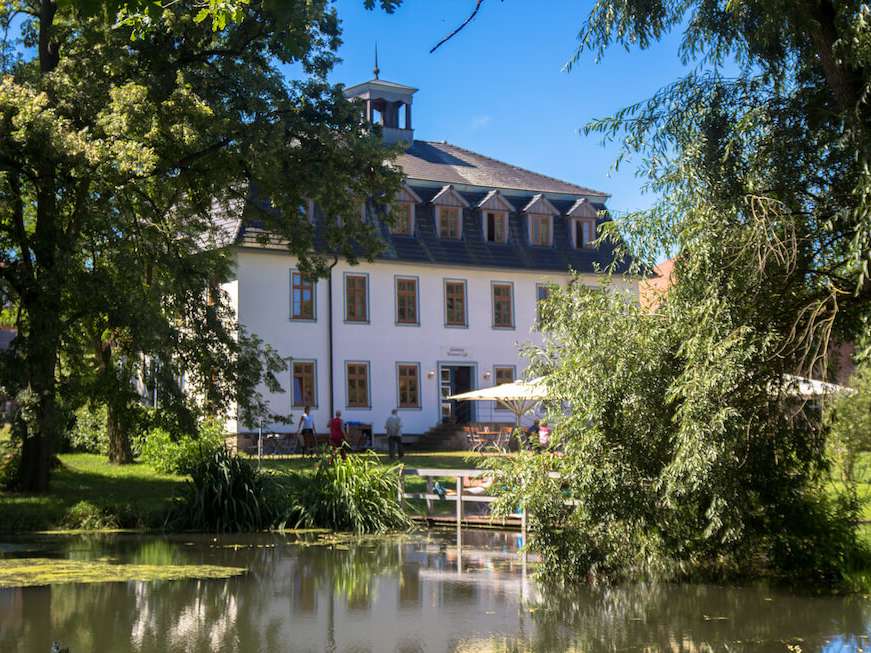 Enchanting ambience
Our room on the Beletage of the manor house offers the perfect ambience for festive occasions. After dinner, you can relax in the park under the trees and enjoy the view of the water. In the courtyard there is a pump fountain as a proven attraction for our younger guests.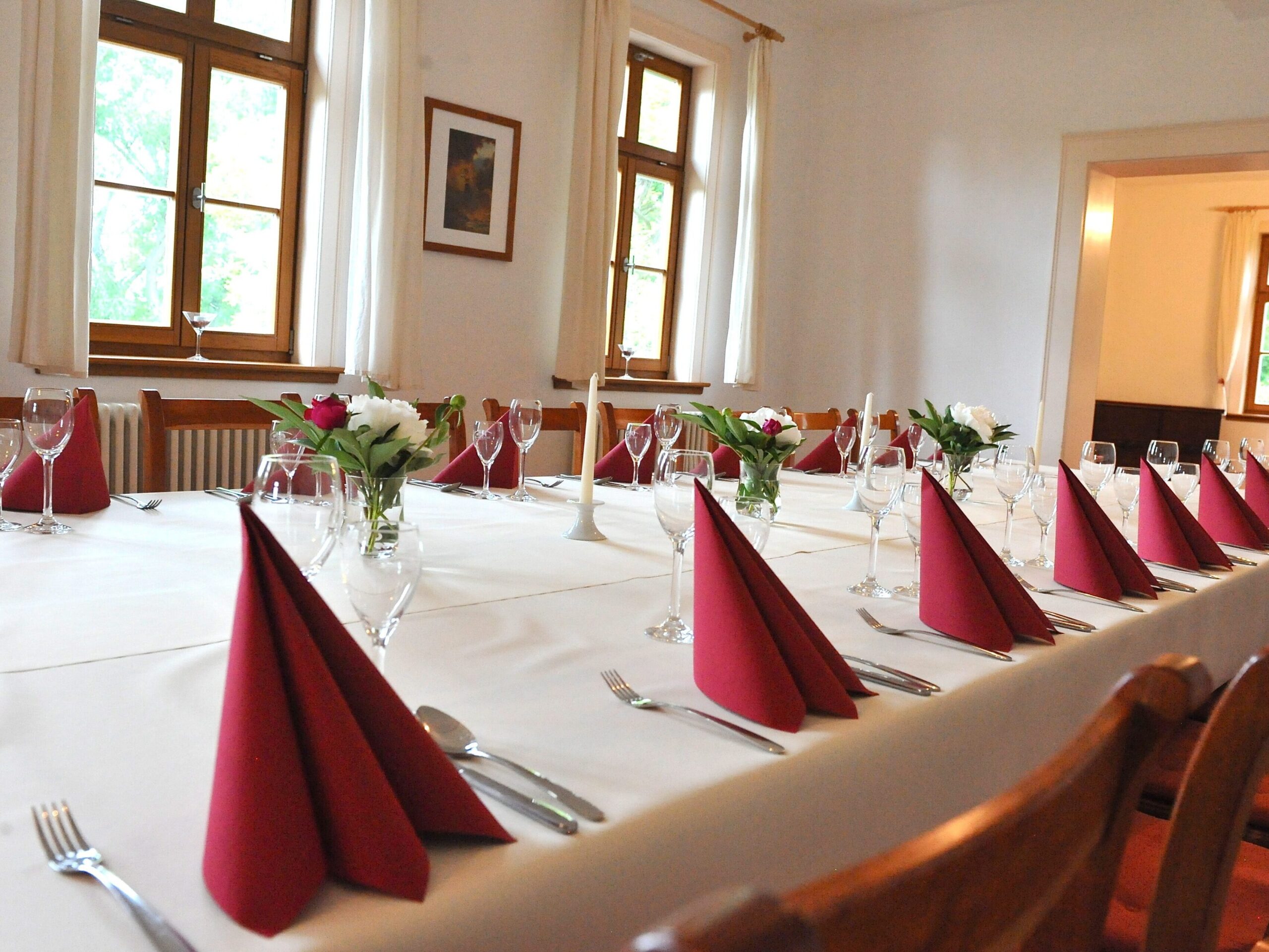 Equipped for your celebration
From the projector and screen technology to the music system and even a piano. For cozy evenings there is also a fire basket. Our guests can park their vehicles free of charge in our parking spaces.
Your Celebration at the Stiftsgut