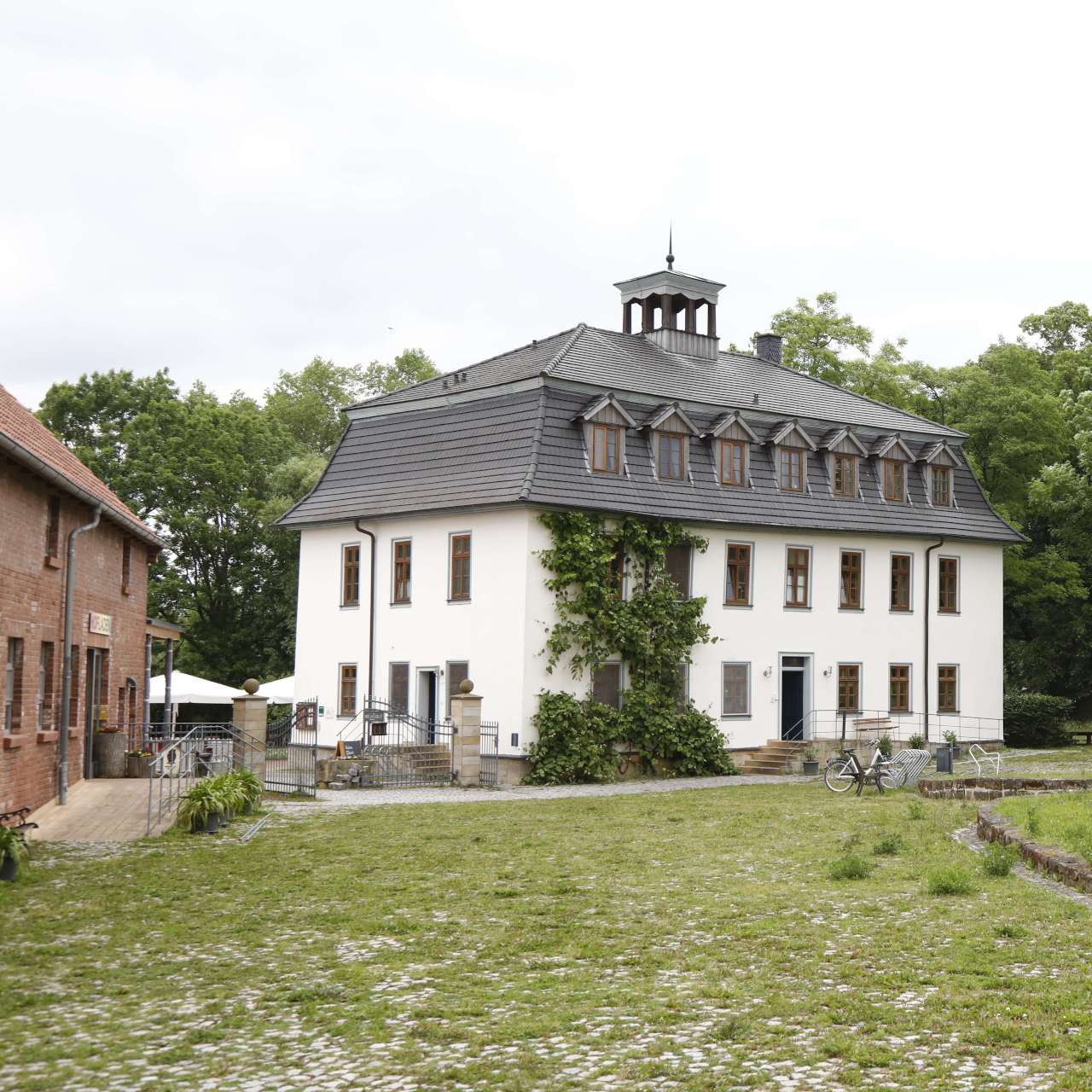 About Us
For us, organic is not a marketing concept, but a complete conviction.
The Bio-Hotel Stiftsgut Wilhelmsglücksbrunn with the Bio-Restaurant & Café Saline on the Stiftsgut Wilhelmsglücksbrunn near Creuzburg is in absolute seclusion. It lies directly on the Werra Weser cycling path, the Elisabeth Pilgrim Path, and the Luther Way. As a certified Bio-Hotel, it has 20 hotel rooms, seven vacation homes, three banquet halls, and interior and exterior dining areas with 90 seats each.
The main focuses of the enterprise are conferences, examinations, family celebrations, and the excursion restaurant. The Bio-Restaurant & Café Saline was first included in the Slow Food e.V.'s Guide to Indulgence in 2015.
The neighboring Bioland-certified agriculture runs the Creuzburger ice cream and cheese factory, as well as a delicatessen and health food store on the estate. Nationally- and internationally-awarded cheese is ready for tasting.
Our team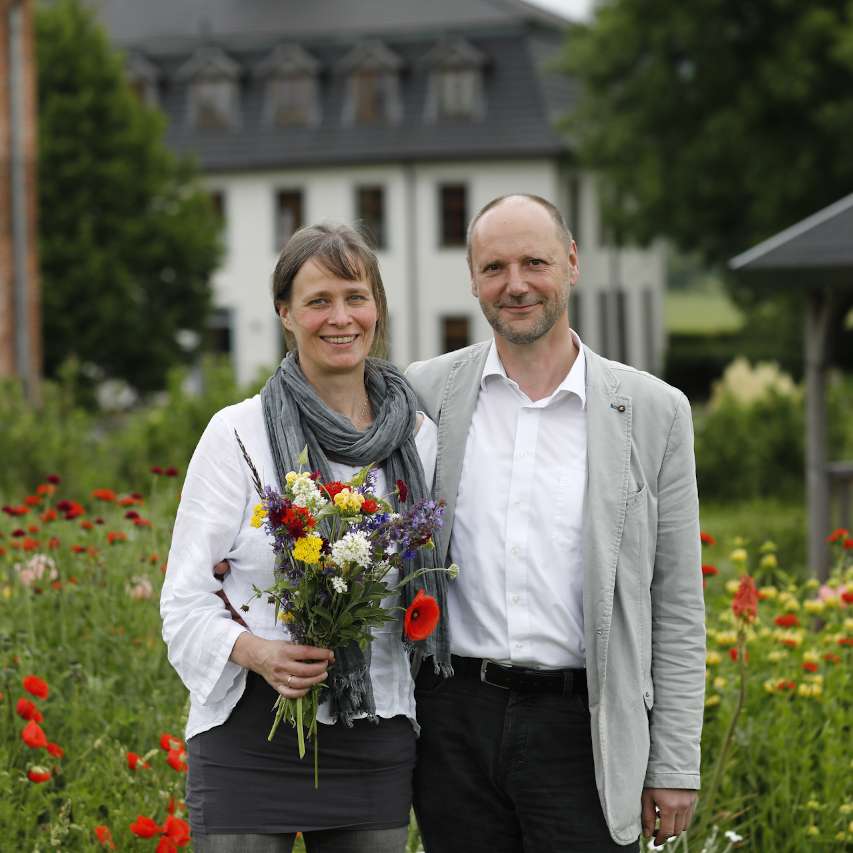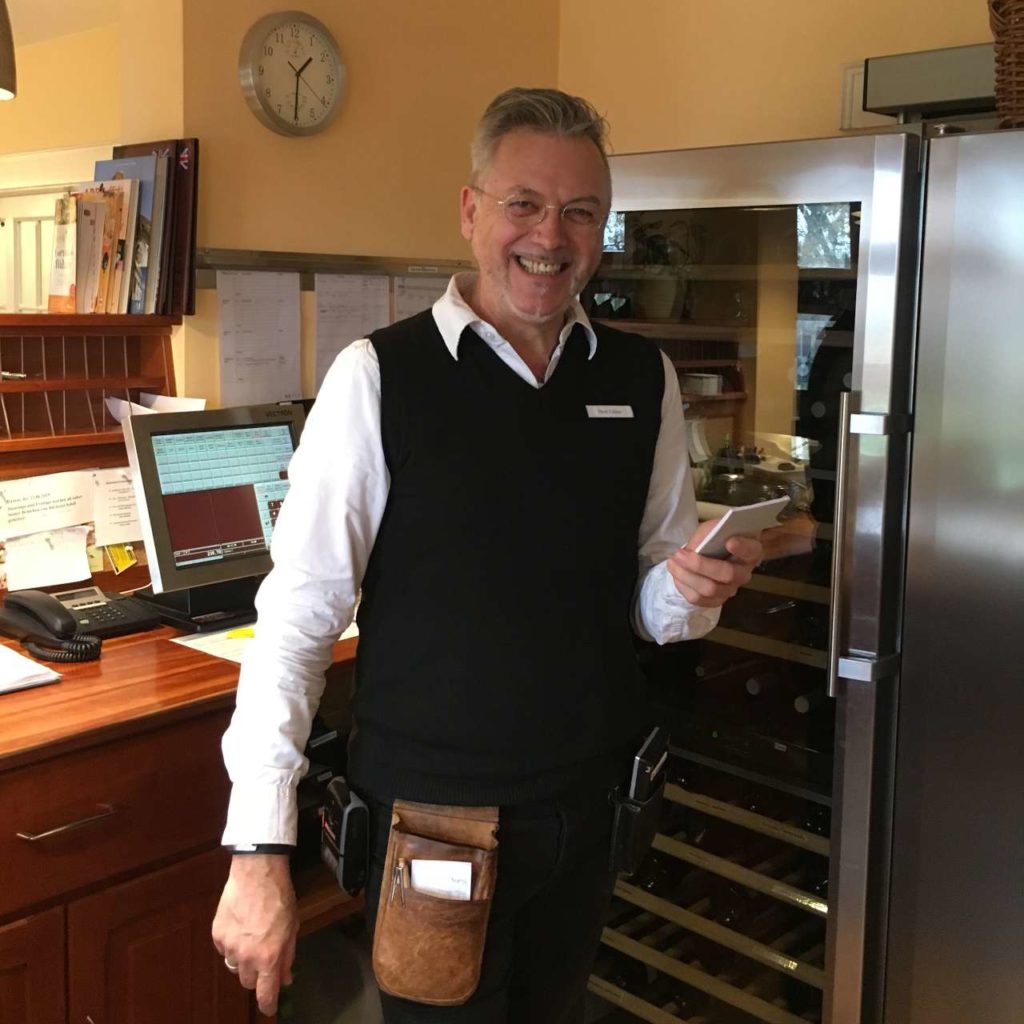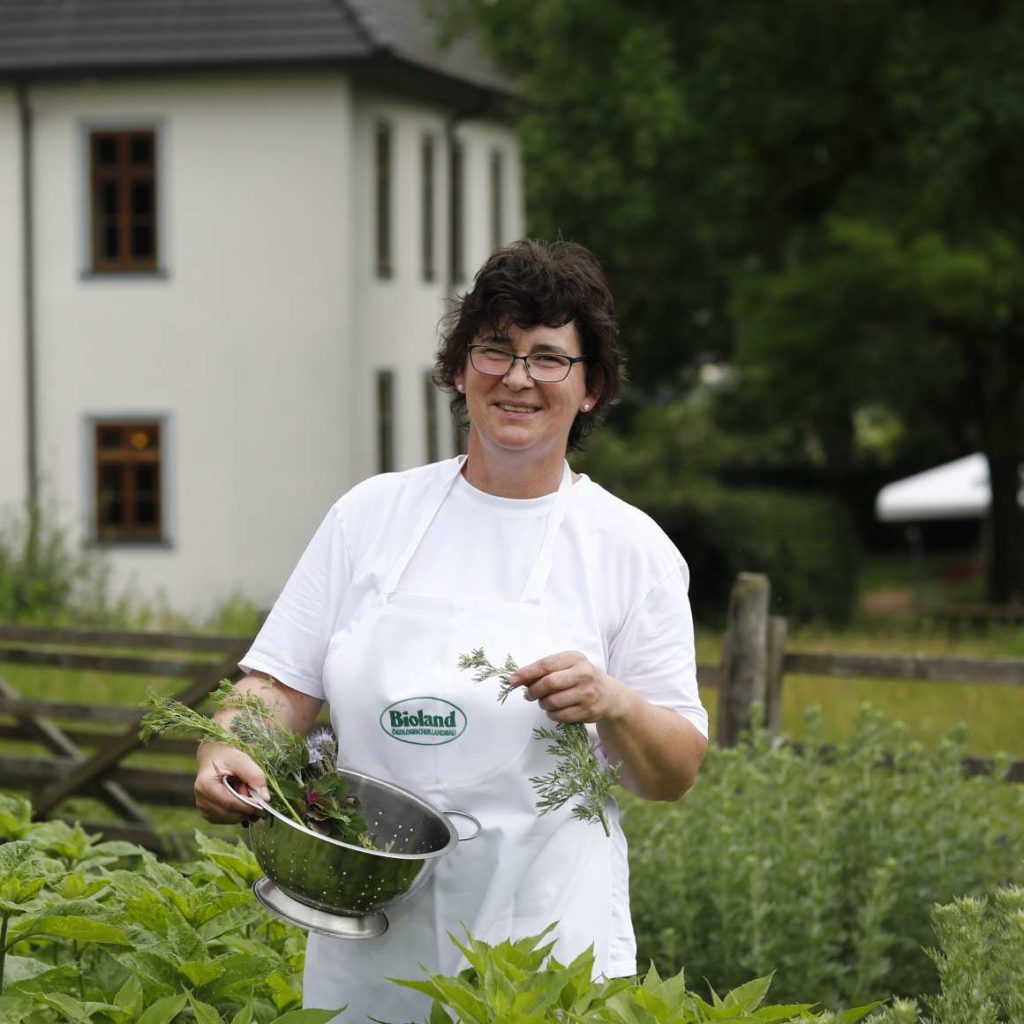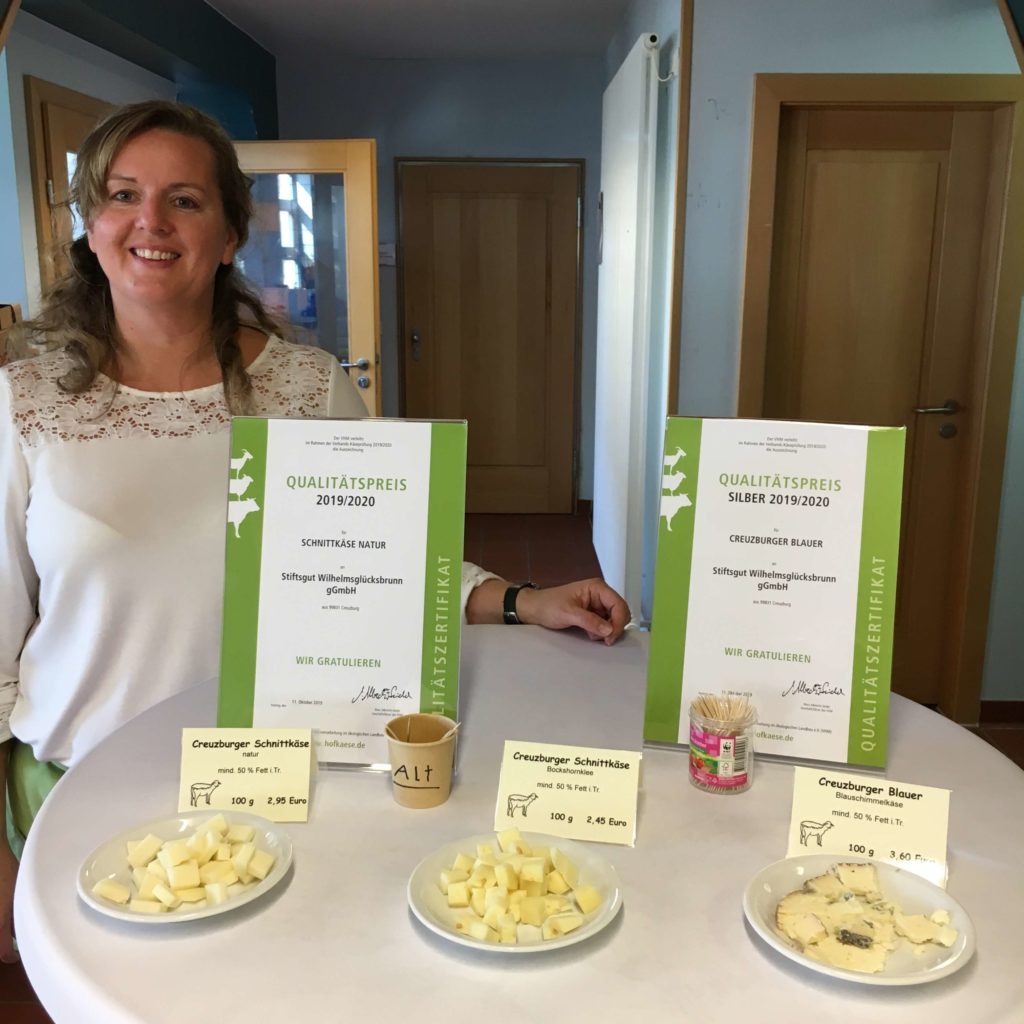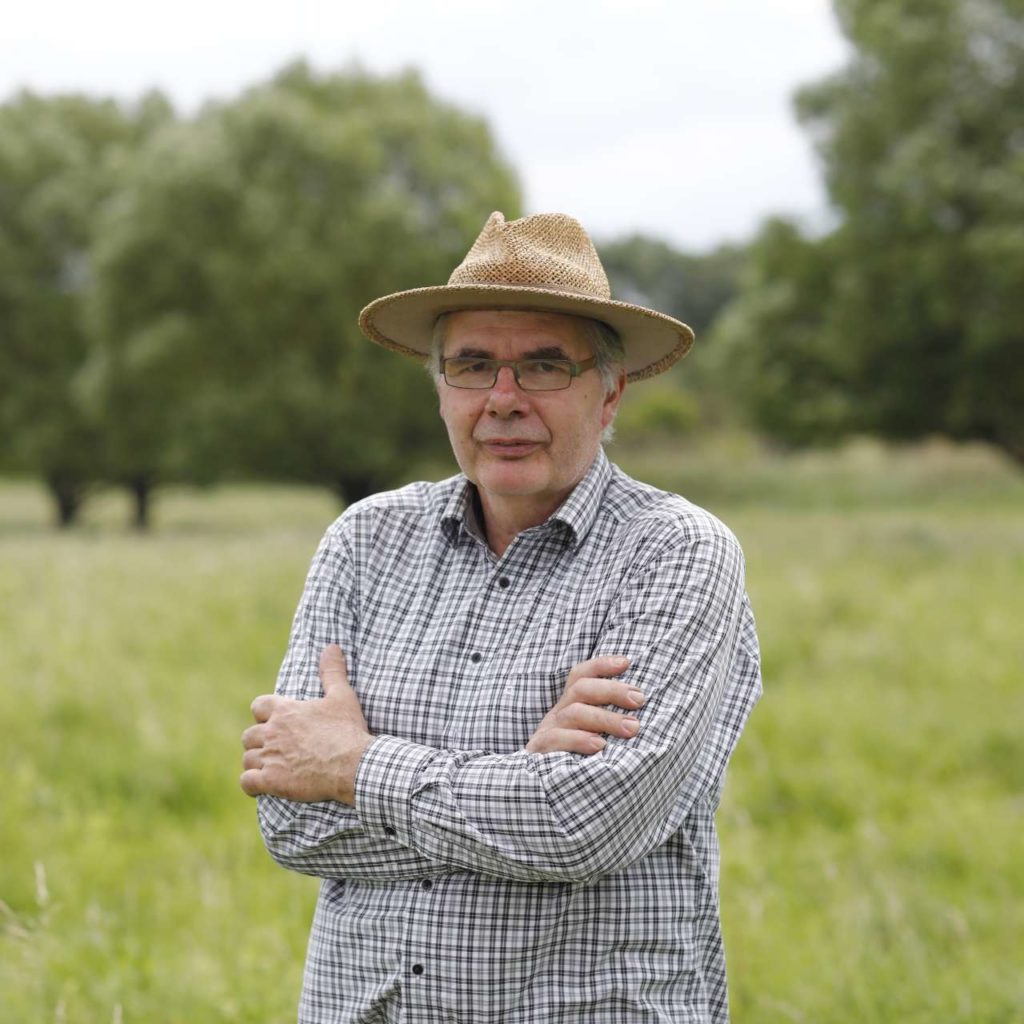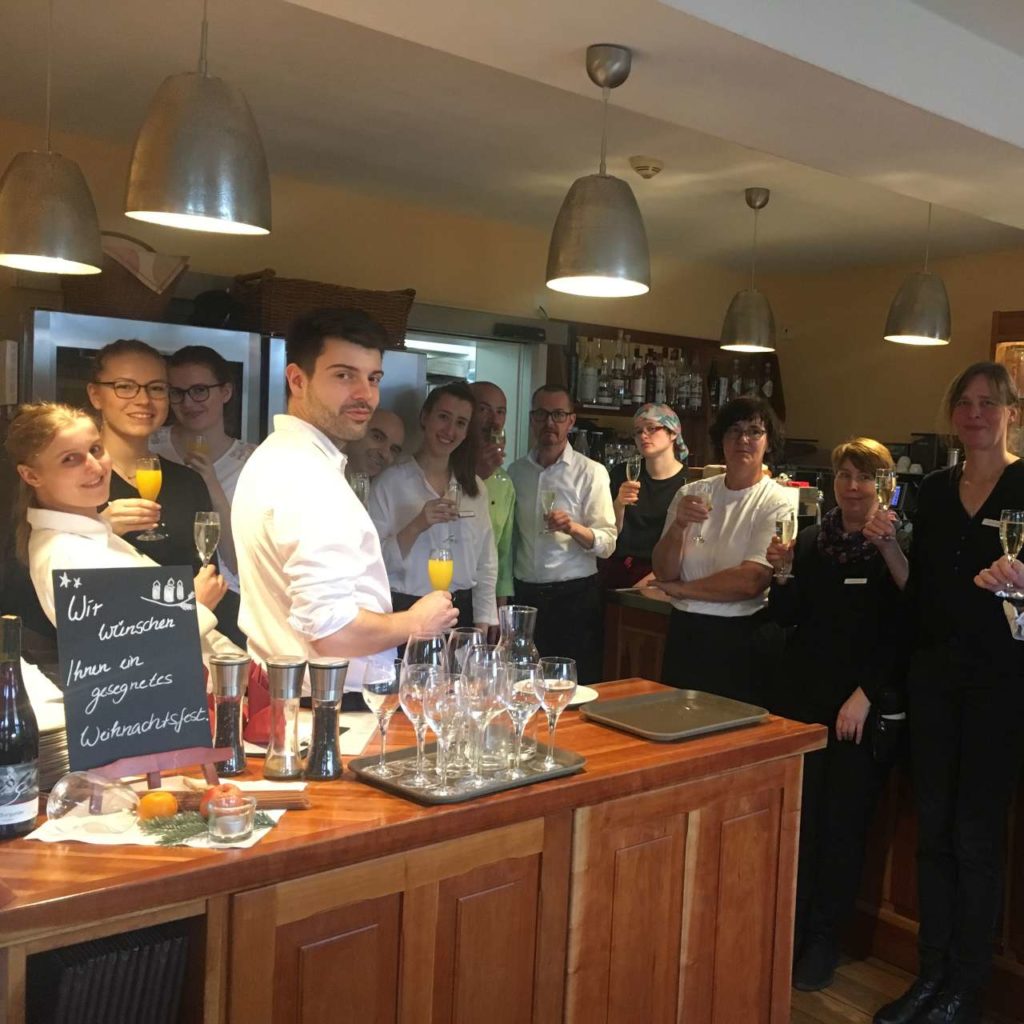 Our history
Sustainable. Since 1827.
In 1997, the whole estate was in ruins. An energetic and slightly crazy team set out to bring new life to the estate with a lot of volunteer work and hard work. The collapsing manor house was completely renovated in 2001.
The organic farming started in 2003. A flock of sheep was growing. The cheese factory started its operation. The organic market opened its doors. Water buffaloes, Galloway cattle, cold-blooded animals, chickens, and bees were added.
The hotel was opened in 2006. In 2011, we changed the restaurant to 100% organic ingredients. In the meantime, even three pairs of storks live on the estate.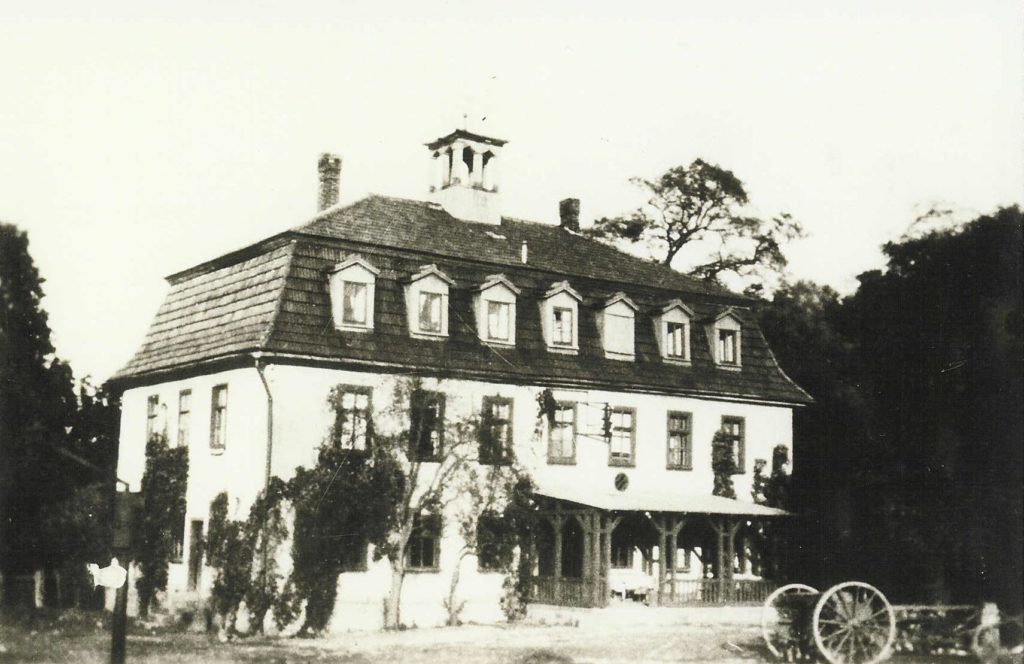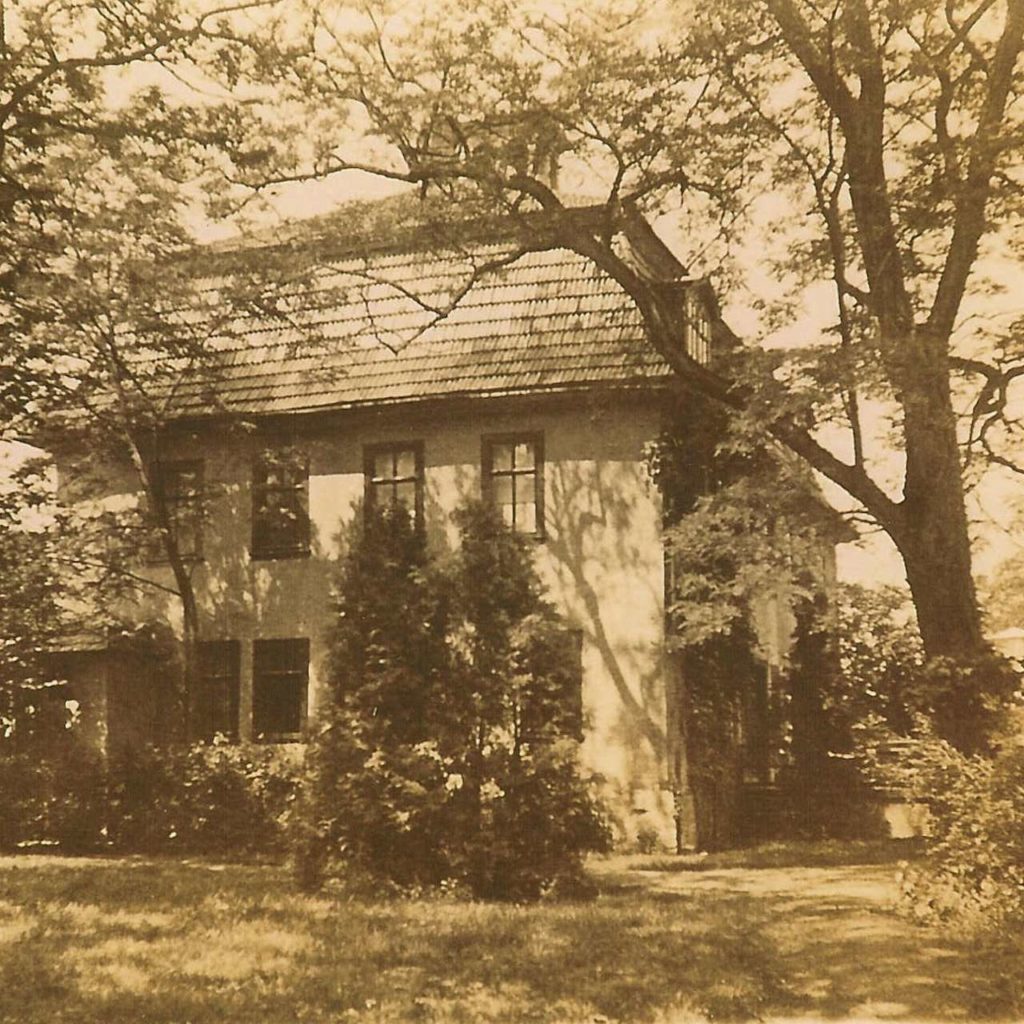 Visit the Stiftsgut
Have we sparked your interest?
Sie sind herzlich willkommen uns auf unserem Stiftsgut Wilhelmsglücksbrunn zu besuchen! Buchen Sie eines unserer schönen Hotelzimmer oder eine der geräumigen Ferienwohnungen. Lassen Sie es sich im Biorestaurant schmecken oder genießen Sie die Ruhe bei Kaffee und Thüringer Kuchen. Wir freuen uns auf Sie!